This hour I'm still reading away but I've participated in a challenge. The Reading Fuel Recipe Challenge and here is my entry:
For this hour I'm going crazy reading to get a good chunk of The Girl from Everywhere read by the end!
I participated in the Scary Read challenge and here was my entry:
HOUR 14, 15, 16, 17, 18, 19, 20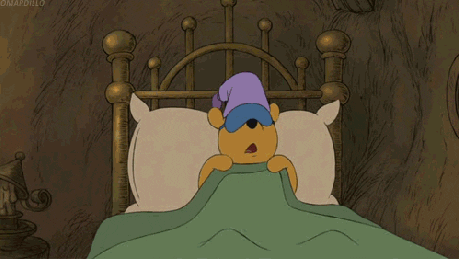 HOUR 13 - Currently 1AM...
I am currently losing alertness and I'm lagging with Chapter one of The Girl from Everywhere. I could go and make coffee or tea but my legs won't physically leave my bed. I think it's lights out when I finish this chapter so I am saying goodnight to you all now!
SEE YOU IN AROUND 7 HOURS!
HOUR 12
Huzzah! I finished An Abundance of Katherines finally! I rated it 3 stars so not bad but not like WOWWWW! Onto The Girl from Everywhere by Heidi Heilig...
1. What are you reading right now?
The Girl from Everywhere by Heidi Heilig
2. How many books have you read so far?
Just the one! Onto my second finally!
3. What book are you most looking forward to for the second half of the Read-a-thon?
Rebel of Sands by Alwyn Hamilton
4. Have you had many interruptions? How did you deal with those?
I have had so many interruptions from shopping with my mum, dropping my brother at the Liverpool match, Teatime and socialising with my boyfriend! I have top say I didn't deal with them well because I'm now panicked into reading!
5. What surprises you most about the Read-a-thon, so far?
How unorganised I've been!
HOUR 11
I am finally on my way to finishing this book! Harrah! Just 20 pages to go and then onto my next read? What to read next?
HOUR 9 & 10
I think I may need to choose a different book because it's not going well with An Abundance of Katherines. If by Hour 11, I haven't made a serious dent in it, I'm moving on!
HOUR 8 - Back to it
I'm now snuggled on the couch with my book, in my pyjamas ready to smash this! How is everyone else doing?
HOUR 7 - Teatime...
I managed to complete a challenge whilst eating my tea!
HOUR 6 - MORE READING!
Powering through this book, i'm finding the main characters slightly annoying but you can't like every character you read about! This is turning into a gif an hour blog post...
HOUR 5 - READING!
I am spending this entire hour reading and devoting myself to An Abundance of Katherines by John Green, hopefully to finish it by hour 6/7. No interruptions from social media or annoying people who talk to me when I have a book in my hand.
HOUR 1, 2, 3 & 4
I had to take my mum shopping and the whole time I was thinking HURRY! I'M MISSING OUT ON READING FOR DEWEY'S! It kinda looked like this...
HOUR ZERO - Pre-Event
1) What fine part of the world are you reading from today?
2) Which book in your stack are you most looking forward to?
Rebel of the Sands - Alwyn Hamilton
3) Which snack are you most looking forward to?
Rocket Lolly ices and beef Monster Munch
4) Tell us a little something about yourself!
I have an absolute obsession with Volkswagen Campervans
5) If you participated in the last read-a-thon, what's one thing you'll do different today?
Not check into my blog every single hour so that I can fit more reading in!
OH MY GOD, IT'S HEREEE! 24 glorious hours of reading! My hourly updates will be in order, so the most recent hour will be at the top and hour 1 will be at the bottom!
HERE IS MY TBR, I'M WAY TOO EXCITED AND CAPS LOCK KNOWS IT...
What're you reading? This is basically a pile of maybe books so I can have a bit of variety when picking my next book to read!